Walnut Farms Community in Williamsburg, VA
---
Healthy Communities is proud to introduce Walnut Farms: a community of 75 homes built to the highest environmental and efficiency design standards. It's the first zero-energy ready community in Williamsburg, VA and a testament to the benefits of healthy living. It shows the vision of our home building contractors in creating homes that are as beautiful as they are energy efficient and environmentally friendly.
Sales Prices at Walnut Farms start at $416,500.The homes range in size from 1,505 to 3,300sq/ft. For more information about available homes and lots, please contact us today!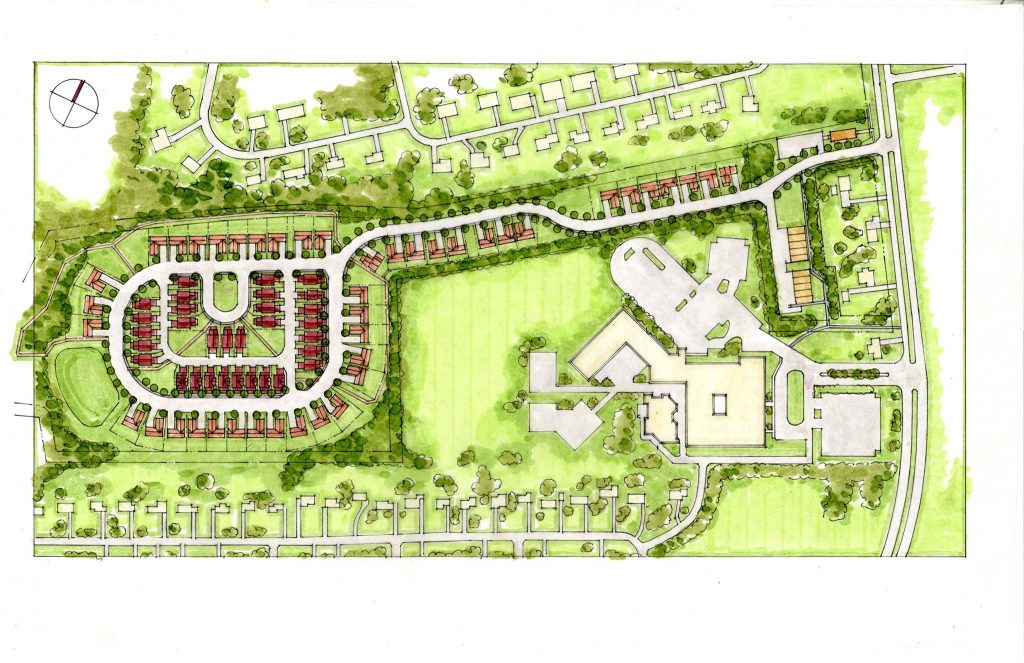 ZERO Energy

---

Walnut Farms is meant to be an oasis for homeowners who demand more from their homes. Our homes aren't built to the 2015 standards that all homebuilders are using – they're built to the 2020+ code, making them homes of the future you can live in now. They're ready!

*Homeowners can move into solar-ready or chose to upgrade to solar power later.

A Family-Friendly Location

---

Located adjacent to Williamsburg, VA, Walnut Farms is nestled within an established community in James City County. It's an idyllic location to settle down, raise a family and enjoy the levities of being a homeowner. It's not far from great schools and convenient shopping, entertainment and intriguing destinations, such as historical Williamsburg and Jamestown.

One of the simplest, most important features of Walnut Farms are the sidewalks that weave through the neighborhood. They act as a conduit, connecting neighbors and promoting a walkable lifestyle. Homes with porches encourage people to stop and say hi, and to spend time getting to know the people around them. It's a place for families to grow closer and friendships to grow stronger.
Department of Energy (DOE) defines a zero-energy ready abode as "a high performance home which is so energy efficient, that a renewable energy system can offset all or most of its annual energy consumption." These homes are designed to meet high performance standards so that they live better, work better and last longer than code built homes.
The U.S. Department of Energy (DOE) maintains that a zero-energy ready certified home is the home of the future that is available today. Each of the key components that make up these homes has a compelling value for home buyers:
Optimized Thermal Protection meets and exceeds the next generation code making each home Future Ready;
Whole-House Water Protection effectively manages potential leak and mold problems making each home Moisture Ready;
High-Performance Heating and Cooling ensure both energy efficient equipment and professional installation making each home Comfort Ready;
High-Efficiency Components typically come with improved performance, quality, and durability making each home Tech Ready;
Comprehensive Indoor Air Quality includes all the requirements of the U.S. Environmental Protection Agency Indoor airPLUS program making each home Health Ready; and
Solar Ready Construction minimizes the cost and disruption of adding solar in the future making each home Zero Ready.
Experience the Walnut Farm Community
---
Walnut Farms is more than just a testament to modern custom home design—it's a place to meet your neighbors, make new friends and raise a family. Contact Healthy Communities today at 757-592-4855 to learn more about the Walnut Farms site or to browse floor plans.